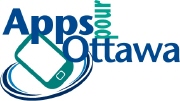 La Ville d'Ottawa lance son premier concours public visant le développement d'applications à partir de données ouvertes et invite tous les résidents à participer à la fois à la création de nouvelles applications et au vote de leur favorite.

La Ville cherche à encourager les citoyens à élaborer de nouvelles applications novatrices qui font appel aux données de la Ville, en accès libre depuis peu grâce à l'initiative Données ouvertes, et ce, afin d'améliorer la vie communautaire, de stimuler la croissance économique et d'intégrer les citoyens à l'administration municipale.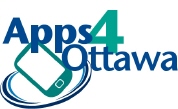 The City of Ottawa is running its first public contest to develop apps from open data and is inviting residents from all over to participate both in creating new apps or voting on their favourites.

The goal of the contest is to encourage entrepreneurs, agencies, students, IT professionals and others to create innovative new apps that use open data to improve community experience, stimulate economic growth and engage residents in municipal government.
Ottawa Citizen Article: City launches $50,000 app contest